Some students use memorabilia or dorm decor to make Claremont feel more like home; others bring their sister. My twin sister, Vivi, and I did not originally plan to take on college together, but looking back on our first year at Scripps, I cannot imagine it without her. Having Vivi here means I have someone rooting for me no matter what, and that we will continue to be side-by-side through both the most exciting and the hardest stages of growing up. Without her, a piece of me would be missing. Having a sister beside you in college is a special experience, so I decided to ask four other pairs of Scripps siblings (scriblings, if you will) the question: what does having your sister here mean to you?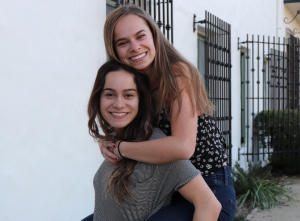 Corinne Mitchner: Being in a environment away from home, it's really nice to have someone here at Scripps who knows who I was before I started college and can support me accordingly. Since so much happens during these four years, I'm glad I'll have so many shared memories with my sister from this time period.
Lexy Mitchner: Having a sister here means that I can always talk to the person who knows me best. I know she has my back no matter what because we go through the highs and lows together. I wouldn't want to experience college with anyone else.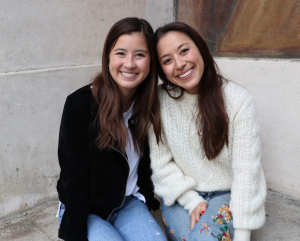 Callie Walsh: Having a sister at Scripps means always having my best friend nearby.
Annabel Walsh: Having my sister at Scripps means that we get to share a unique experience that we will remember forever. I am thankful to have a piece of home away from home, and she has made my time at school very special. We have seen each other grow due to the Scripps community, and I don't believe this would have happened if we didn't share a similar academic experience.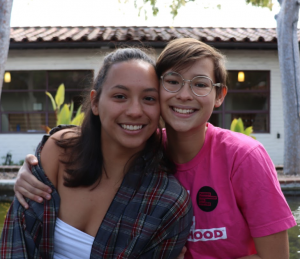 Margaret Kraus: Having Vivi here makes me feel whole. Her presence gives me a perpetual sense of comfort and love.
Vivienne Kraus: Having Margaret here means I am home.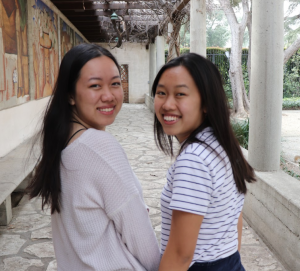 Vicky Lu: I remember struggling to find a good support system when I first entered Scripps, so I hope that as her older sister, I have helped her find a community and feel a little bit more at home! Emily and I have always been super close, so I'm glad to have her here to share more fun memories.
Emily Lu: Having Vicky at Scripps means having someone who will understand, who will share Hot Cheetos with me, who will tell me to harsh truth about my work outs (or lack thereof), and who will always have my back.